You believe in equality? Congratulations, you're a feminist.
As the flippant title of her stand-up show suggests, Jen Kirkman isn't afraid to get real with you. She speaks candidly about topics such as sexuality, married life, divorce, age, masturbation etc. with a clear foundation of autobiography. Anecdotes in comedy can border on boring when a comedian doesn't know which bits to cut, but Kirkman's delivery is concise and acerbic with frequent pay-offs. Plus, there's nothing affected about her persona.
I confess to becoming aware of her through this special, possibly because she isn't as famous in the UK yet. Only some sections of the hour-long set are observational, allowing her cynicism to sidestep any sense of superiority.  While watching, I kept imagining her as a sarcastic work friend whose dry wit spares you from small talk. It's frequently said of performers that 'you want to be friends with them' and this was the likely capacity in which I pictured our interaction. This may be due to her insightful perception of the everyday and her sharp analysis – she's matter-of-fact without being crass and her viewpoint is especially accessible to deep-thinkers and realists.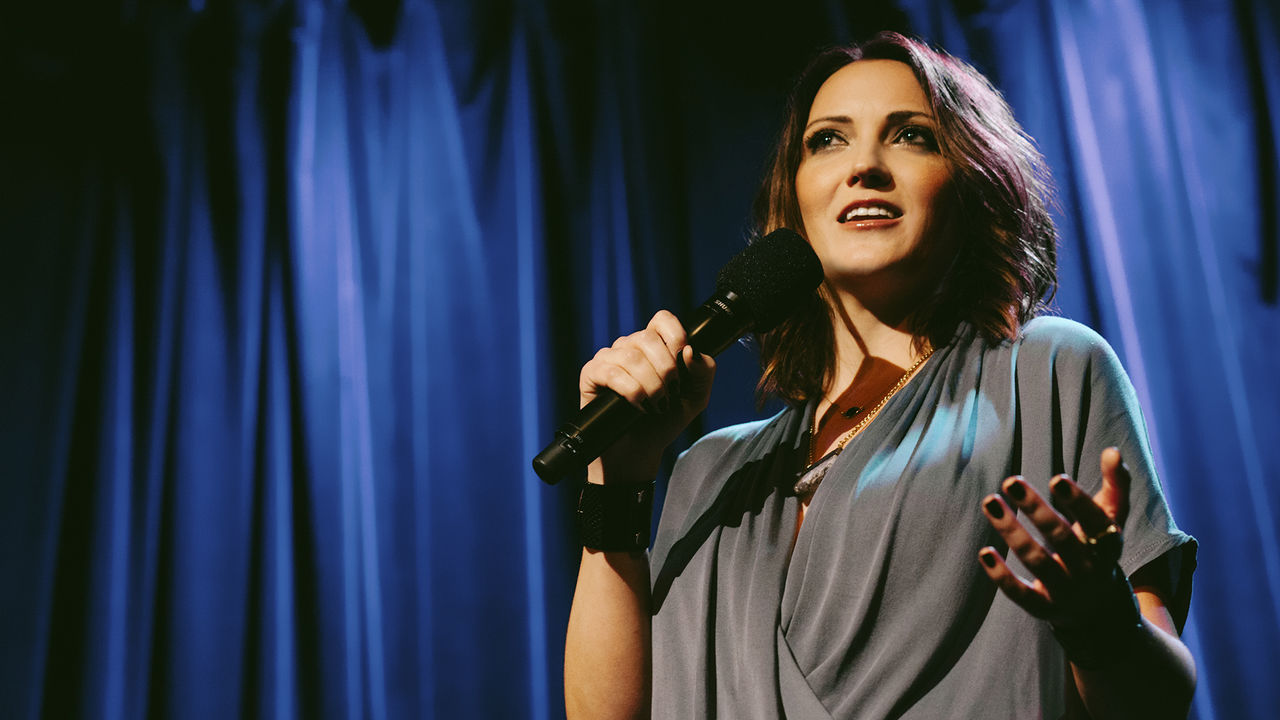 Before we see the main show, there's a naturalistic short depicting show preparation whereby she sits with a friend. The comedic tone is subtle and the audience experiences the first slice of her 'show, don't tell' style. The same goes for the final 3 minutes of faux 'behind-the-scenes' footage, verifying our impression of her comedy as exploratory and nuanced. I also recently discovered her Twitter and Instagram pages are worth following if you want more truth-telling interspersed with silly jokes.
A 14 year-old girl has created an entire website dedicated to periods. The site, 'Nothingbutperiods' seeks to encourage open discussion, provide insight and normalise a completely natural part of most people's lives.
Periods are presented to us as a taboo topic, leaving most of us unenlightened as to why we experience periods and how we should deal with them. Women are charged for using necessary hygiene measures like pads/tampons, and these essential items are taxed as a 'luxury' product under UK legislation. Our current societal approach to menstruation is nonsensical and frankly unhelpful to everybody, so we have to start demanding changes via visibility.
Women are the group of people who endure periods and therefore we have to be unashamedly vocal in validating our experiences. Maybe you could share the link with a young person whom you feel could benefit from it? The steady release of fluids is a messy and undesirable process but dealing with it properly – on a pragmatic and psychological level, is integral to our self-care. The existence of websites like this engenders progress, with themed artwork, graphs, user polls and forums to keep it entertaining simultaneously. It's also fun to learn new things and share experiences, making 'Nothingbutperiods' a cool corner of the internet.